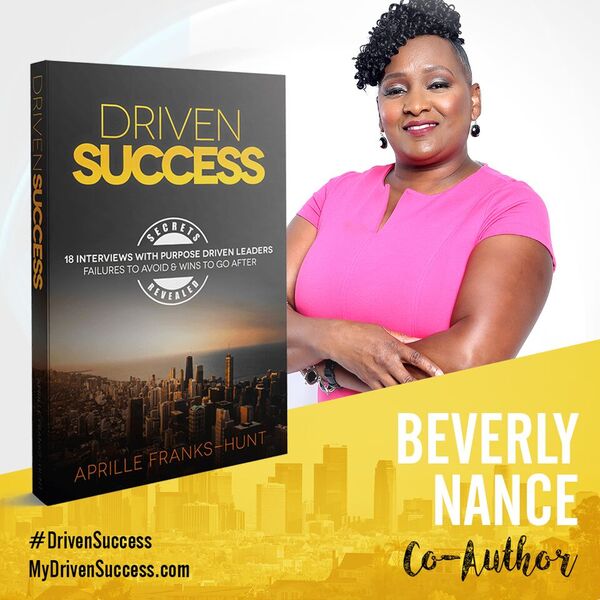 As you know by now I love books but I bet you didn't know that I authored a book also. To be fair I didn't author the book alone I co-authored a book with seventeen other entrepreneurs. The book which is in the format of interviews highlights entrepreneurs who are driven, smart, and have found success in industries they are passionate about.
The book, named Driven Success debuted in May and we became Amazon best-selling authors in 10 categories. We have our separate book covers with our names and picture on the back but the inside contents are the same. Our words are forever bonded within this book and I must say that it feels great to be included with such driven, purposeful entrepreneurs.
Driven Success is more than a book, it's a movement. You can look forward to the Driven Success documentary next month which will feature entrepreneur journeys as well. If you have dreamed of starting your own business for profit or non-profit, if you have wondered what it's like to step out and act to become an entrepreneur this book shares our mistakes, wins and failures to help you on your journey. Our insights inform and inspire you to make better educated decisions on your entrepreneur journey. You can learn more about my seventeen co-authors and myself at www.mydrivensuccess.com.